Heathcrest Heating Services Ltd
We supply, install and maintain the entire range of  industry leading Powrmatic, Combat & Stokvis industrial heating equipment, throughout the Home Counties, the Greater London Area and adjacent areas.
---
Powrmatic One of the leading names in the manufacture of industrial warm air heating, radiant heating and boiler based products to meet the needs of almost any building. A comprehensive range providing exacting solutions, from single heater projects through to more complex multi heater/multi zone installations.
Powrmatic equipment optimises comfort levels with ease, ensuring exceptional reliability and real value.
---
Combat Heating Systems Combat HVAC Limited utilise only Safe Contractor registered engineers, to ensure the safety and reliability of your industrial and commercial heating equipment.
Heathcrest Heating are authorised installers of Combat or Blackheat equipment. To arrange for a free consultation, just complete the enquiry form on this page. New Improved Range of Heating Units for 2018
---
Stokvis Energy Systems Manufacturers of a wide variety of 'state of the art' Boiler Plant, Plate Heat Exchangers, Pressure Sets,  Booster Sets and Solar Thermal Systems.
Stokvis installations can be found in many of the worlds most prestigious buildings, underpinned by 30 years of manufacturing reliable, well-respected heating systems.
---
Nortek Systems are European distributers of the Ambirad and Reznor range of heating products installed to suit a wide range of industrial needs.
Heathcrest now offer service contracts for  Ambirad and Reznor heating equipment across Southern England. Call us for details.
---
Certikin Swimming Pool Heating
Heathcrest Heating also install and maintain Certikin, high quality, hugely reliable swimming pool heating systems. Including the highly successful Genie range of Condensing Pool Heaters that produce exceptional economy and reliability.
Certikin's EconoTherm heat exchangers and UniTherm Plus system, are designed to last longer and deliver more heat to your pool or spa water, for each unit of fuel, than any other alternative products on the market.
For a free consultation on pool heating or to receive advice on upgrading or maintaining your pool heating complete a contact form.
---
Heathcrest Heating provide equipment and parts for:
Air Heaters: Powrmatic, Benson, Reznor, Combat, Roberts Gordon, Harry Taylor, Modine, Ambi-Rad
Boilers: Powrmatic Sime, Stokvis, Hamworthy, Raypak, Ideal, Potterton, Clyde, Beeston, MHS Ultramax, Mikrofill, ACV
Water Heaters: Andrews, Hamworthy, Stokvis, AO Smith, ACV, Lochinvar, State
Burners: Powrmatic, Riello, NuWay, Electro Oil (EOGB)
Pool Heaters: Raypak, Laars, Certikin, Purex, Tropic Isle, Minimax, Hayward
Plate Heat Exchangers: Stokvis, Alfa Laval, CTC, Rycroft, AEL, HRS
Pumps: Grundfos, Wilo, Pullen, Turney Turbines, Armstrong, Holden & Brook, SMC
We also supply Blowers, Boiler Spares, Burners, Butane, Calor Gas, LPG, Convectors, Fan Convectors, Unit Heaters, Cabinet Heaters, Commercial Condensing Boilers, Fans, Flues
Heathcrest Heating Ltd serve London, the East of England, the Home Counties and many larger installations in adjacent areas.
We are your local experts for Commercial Heating, Energy Management, Factory Heating, Warehouse Heating, Office Heating, Church Heating, Nursing Home Heating, Radiant Heating, Heating Engineers, Heating Maintenance, Gas Burners, Oil Burners, Warm Air Heating, Energy Conservation, Heating Design Service, Commercial Gas Engineers.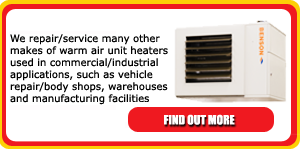 Other Manufacturers and Obsolete Systems
We have a wealth of experience in maintaining and supplying a wide range of other manufacturers systems, including legacy/obsolete equipment.
We also supply gas fired radiant tube heaters, oil fired unit heaters, destratification fans and gas or oil fired conventional Sime boilers to name but a few. We can also provide a comprehensive maintenance and repair service for legacy/obsolete models of cabinet heaters (CA & CP) and unit heaters (PUGH & Euromatic).
For a more comprehensive list of manufacturers see our Equipment & Parts information.
Call now on 01494 771211 or use our email form and we will contact you when convenient to you.
---
Heathcrest Heating offers a wide range of commercial heating and summer inground pool heating services throughout London and the Home Counties.
While the majority of our customers are within 30 miles of our base in Buckinghamshire, we are happy to discuss projects in any of the counties shown on the map.
If you would like us to arrange a free commercial heating or pool heating estimate, simply fill in the form on this page.
Summer Pool Heating
Heathcrest repair and service a wide range of Pool Heating systems. If you would like further information, or to arrange a free consultation to estimate the cost of installation or repair, call us on 01494 771211 or send us a message using the form on this page.
Free Heating Consultation
Call now on:
01494 771211

or use the Contact Form on this page

Information recorded via our website contact forms are covered by Heathcrest's Privacy Policy (read more).
Certikin Genie Repairs
Heathcrest are authorised Certikin heating installation and servicing engineers. If you have a problem give us a call or fill out the form on this page and select 'Certikin Heating Enquiry' from the list.
"Can I/we just say how delightful and helpful Rhys and (the lovely lad who is coeliac but I can't remember his name and so polite that we all want to take the pair of them home to meet our mums) are, and how helpful and respectful they are every time that they come to the house. We had a bit of an emergency and in desperation I asked Rhys to help with the gas fire and he couldn't have been more accommodating and helpful even though I was taking him away from their main job.
Once again thank you all so much for being so professional and human".
"It is such a pleasure to do business with a company that puts it's customers first, like a breath of fresh air.  I have been so impressed with your service".
"We thought the level of service from Heathcrest was absolutely outstanding – to be able to come to service something and then adapt to collect and fit a new boiler and stay late to complete the task the same day was fantastic. We will be highly recommending you to our neighbours and certainly use you to maintain the boiler going forward".
"I am delighted to have a working boiler and totally impressed with the
wonderful service from start to finish.
I'd be delighted to provide a reference if wished now or in the future"
"I have passed your invoice to our accounts for payment – we really grateful you managed to get it done so quickly.
Please pass on a big 'Thank you' to your team."